Welcome to Our Preschool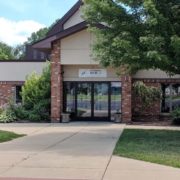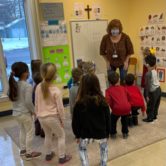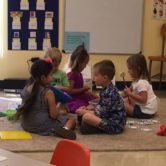 Welcome to My Father's World Preschool, where children are welcomed and nurtured in an environment that honors their God-given individuality.
Program Overview
My Father's World Preschool offers children the help they need to develop spiritually, socially, emotionally, physically, and cognitively. Programs are age, need, interest, and developmentally based. Teachers interact with children one-on-one and in group situations to promote and develop a healthy and positive self-esteem in each child. As we are a mission of Prince of Peace Lutheran Church, children are learning about the awesome creation that God has given us. Children participate in a mini program called "Jesus Time" and attend chapel every other week. Children are taught Christian songs and how to offer prayers.
My Father's World is blessed to have bright classrooms, research computers, a carpeted gym, a fenced playground, and 9 acres of natural surroundings to investigate and explore. Our facilities are handicapped accessible. Each classroom has a teacher and a co-teacher. Our teachers are trained in education and continue to improve their teaching skills by attending conferences and workshops.
Parents are always welcome to help in the classroom and are encouraged to be part of the Preschool Committee. The children of My Father's World Preschool learn to serve by participating in mission projects, such as The Blessing Barn, Crystal Lake Food Pantry, Ronald McDonald House, and St. Jude Children's Research Hospital. My Father's World hosts events for our families and the community, such as Playdate With Me and our annual Fun Fair and Silent Auction. We offer opportunities to participate in weekly worship services, as well as our annual Thanksgiving Celebration and Christmas program.
licensed
My Father's World is licensed by the Illinois Department of Child and Family Services and the McHenry County Health Department.
Non-Discrimination Policy
My Father's World admits students of any race, religion, color, gender, national or ethnic origin in administration of its educational policies, admission policies, and school administered programs.
Mission Statement
Our Mission at My Father's World Preschool is to extend an atmosphere of unconditional love as children begin their first learning experience outside of the home. Our goal is to provide an environment that balances child-initiated & teacher-directed learning opportunities. Each child will be encouraged to gain a concept of him/herself as a unique child of God and gain a basic understanding of the love of God for mankind. We support the family unit and encourage a positive self-image to help stimulate the self-confidence needed to meet all of life's new challenges.
Learning takes place through child initiated free choice activities, group activities and skill-focused learning (fine motor, gross motor, perceptual, memory, problem solving, and literacy). Our preschool program is designed to be informal and flexible but the curriculum and environment are a result of careful planning by the staff. The curriculum is designed to help each child develop socially, emotionally, physically, intellectually, and spiritually. At My Father's World Preschool the children also have activities, read stories and sing songs about God and Jesus. Christian love and caring is the basis for our program throughout the year.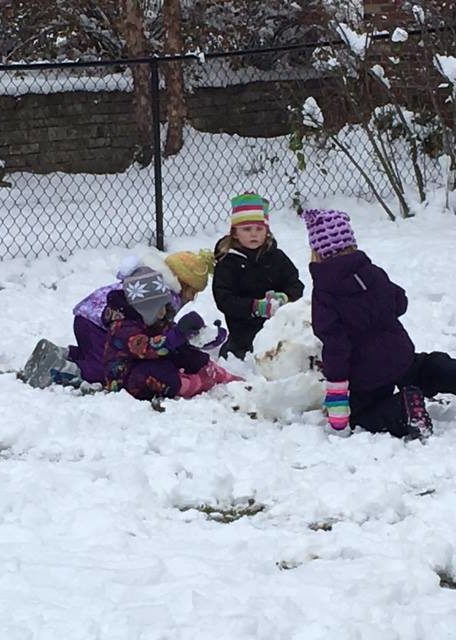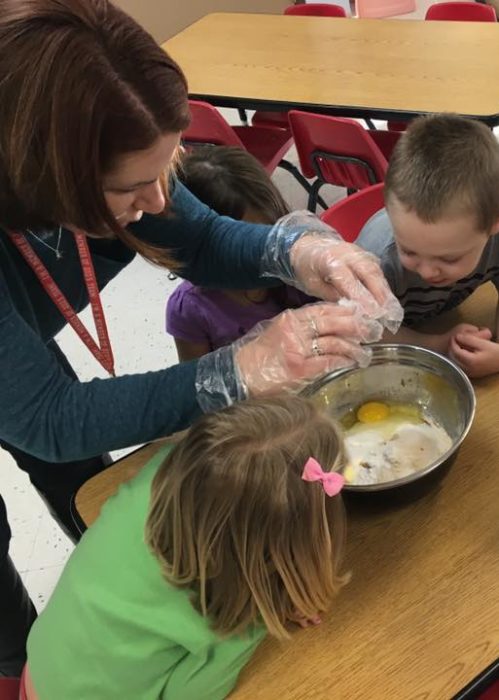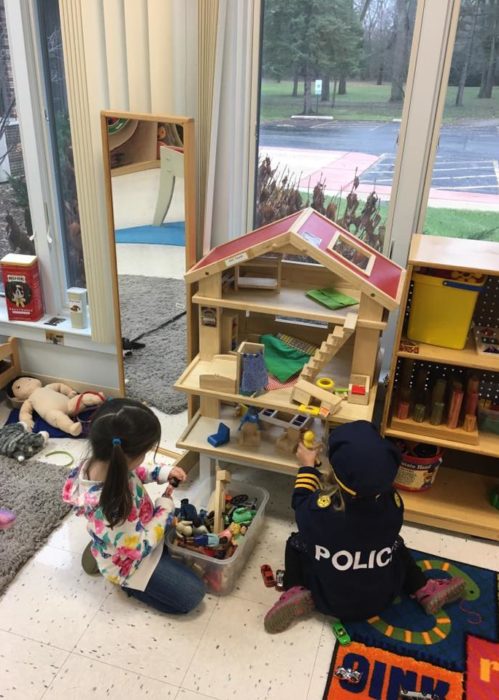 Location
Prince of Peace Lutheran Church
& My Father's World Preschool
932 S. McHenry Avenue
Crystal Lake, IL 60014
Hours
Open Monday to Friday, from 8:00 am to 12:00 pm
Sunday Services: 8:30 am & 10:30 am