Visitors:
The Easter Proclamation continues to resound. Alleluia! Christ is Risen! Christ is Risen indeed! Alleluia! We want to personally invite you to Worship this weekend. Maybe you've been looking for a church or maybe not, but either way, this is the perfect place to visit. You will learn more about faith and what Jesus is teaching us for these days. Your faith will grow through Word and Sacrament ministry. You'll get to meet people who love the LORD and YOU! We can't wait to see you in Worship. — Pastor Larry
Welcome to Our Church
As members of the Lutheran Church – Missouri Synod we are called to be brothers and sisters in Christ. If you are interested at meeting our Church Family, we encourage you to join us at any one of our worship services or contact us through email or phone. We look forward to meeting you.
Are there things in our life that keep us from whole-hearted following Christ Jesus? What is it for you?
God's Love Letter To You – Week 32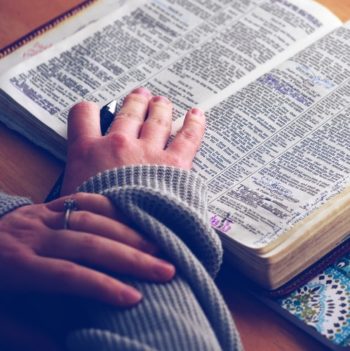 Have you experienced hurt in your relationships with others? All of us would answer "yes". There are circumstances that are well etched in our minds and have left scars on our hearts.
God's Love Letter to You – Week 31
Held every 3 years since 1980, the LCMS Youth Gathering provides thousands of youth and adults the
opportunity to come together as a community of God's people to be encouraged in their walk with Jesus
Christ and learn about the Christian faith and their Lutheran identity.
LCMS National Youth Gathering
July 9th – 13th, 2022| Contact Us for More Info
10:30am – 11:30am
25th Sunday after Pentecost
10:30am – 11:30am
1st Sunday in Advent
Donate
For donations to Prince of Peace please click the button below to take you to a secure server. Please be sure to add what your payment or donation is for in the memo line. To help offset charges, please add 1% to your total before Vanco asks for the offset as they add another transaction charge.
Thank you to all for your continued support to Prince of Peace.
Sunday
Services
Traditional Worship:
8:30 am
Family Worship:
10:30 am
Sunday
Education
Adult Education:
9:40 am
Jr./Sr. High Study:
9:40 am
Sunday School (Preschool-5th):
10:30 am
Sunday school children start in Worship and are dismissed after the Children's Message
Location
Prince of Peace Lutheran Church
& My Father's World Preschool
932 S. McHenry Avenue
Crystal Lake, IL 60014
Hours
Open Monday to Friday, from 8:00 am to 12:00 pm
Sunday Services: 8:30 am & 10:30 am